NEED HELP?
In today's world collaboration is increasingly in every organization's strategy. The Ecosystem Handbook is hands-on guide and toolbox provide you with tools to manage collaboration rationally and lead people emotionally.
Rooted in research, it is constantly evolving - like ecosystems are.
The supporting services - keynotes, training, consulting and research - are delivered with passion and with the unique ecosystem, organizational and individual needs in mind.
Keynotes, training, consulting and research delivered with passion!
Why? Keynotes are a great way to engage and energize your development team, leadership team or ecosystem team. Brief overview of the key concepts may help you avoid common pitfalls and support your ecosystem journey both rationally and emotionally.
What? Keynotes are short 15-30 mins presentations followed by discussion cover the key aspects of ecosystems. They are a great way to tickle your team's "curious brain". A keynote typically consists of brief introduction to key concepts, framing the challenge and then focusing on the challenge at hand.
How? Keynotes are always tailored to your needs. Please book a consulting call to get started and agree the date and time!
Why? The art of creating impact in ecosystems is about collaboration with partner organizations that all have different motivations, objectives and cultures. In addition collaboration is about people – individuals with layers of diversity. Combining the two aspects of diversity calls for rational ability to manage expectations and set targets and emotional intelligence to keep people energized.
What? Ranging from 45 mins sessions focused on a specific topic to training programs covering the entire ecosystem journey.
How? Delivered by us or with partners like Hanken & SSE EE and University of Turku EE. Please contact us for further information and we'll get started.
Why? We all need help. Sometimes to get started, sometimes to validate if we are on the right path. Having "just right" support is about understanding the problem and why it is worth solving – and that's what we promise to do.
What? From ecosystem design to funding search and support along the journey our consulting services are tailored to your needs – big or small.
Getting started often calls for clarifying the nature of collaboration, purpose and defining and aligning and defining measurable objectives.
Managing and leading ecosystems is about defining the operating model, establishing a culture and capabilities supporting it.
Enabling collaboration is about ensuring that you have the resources,  partners and digital tools needed to create impact together.
How? Preferably working in 4-8 week sprints. Delivered by us or together with our partners like HumanKeystones, Spinverse, N2 and Superluminaly.
Why? It is estimated that up to 30% of value globally will come from ecosystems by 2030. Hence, investments and interest in ecosystems is in the rise. That's why we feel that the dialogue with the research community is essential. It keeps our keynotes fresh, training content up to date and consulting offering relevant.
What? Conceptually, ecosystems are closely related to networks and platforms. We argue that the value creation mechanisms are in fact different and focus on the question "how do ecosystems help create value" or in other words "what are the value creation mechanisms underpinning ecosystems" with the focus on the following themes:
Strategy, innovation management and corporate renewal (since 2000)
Caring organizational culture (2018-2020)
Ecosystem research (2020- )
How? Close collaboration with University of Turku and other partners.
What do our happy customers say about us?
"Ecosystems, platforms and networks are absolutely essential to most businesses, as creating solutions to increasingly complex problems will require collaboration between several partners. The Ecosystem view helped us at Arla during our strategy process to better understand how to take a more proactive as well as strategic approach to developing and operating in ecosystems"
– Kai Gyllström, CEO, Arla Finland

""Innovation Home is a business with a strong purpose and values. The rational and emotional aspects introduced by the Ecosystem Handbook are in the core of our way of working."
– Petra Erätuli-Kola, CEO, Innovation Home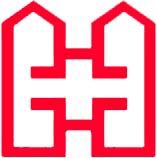 Kanta-Hämeen Sairaanhoitopiiri
"We had worked a lot on our mission, vision and strategy, but somehow they remained on a high level and somewhat complex and detached from our ways of working internally and with our ecosystem partners. As a result of our 4 -week sprint, we were able to connect with our purpose, define clear objectives and support putting them in action with leadership virtues. Practical and recommended approach."
– Seppo Ranta, CEO, Kanta-Hämeen Sairaanhoitopiiri

"Experience venues are places where where fans meet their idols and sports teams to create unique experiences together. Delivering that unique experience calls for seamless collaboration to design, finance, build, own and operate ecosystems consisting of hundreds of partners. Sport & Live Vision digital platform that supports the ecosystem building along the entire journey, is a great example of Ecosystem Handbook in practice. "
– Mika Sulin, CEO, Sport & Live Vision

Jyväskylän ammattikorkeakoulu
""The Ecosystems – Theory and Practice lecture was well received by the JAMK Business Networks Management Master students who all come from working life from different fields and organizations. It provided practical examples that helped the students to capture the essence of ecosystems and networks, and accompanied with practical leadership learnings. A lot to bring back to their own ecosystems, networks and organizations."
Sanna Nieminen, Principal Lecturer, D.Sc. (Tech.), JAMK University of Applied Sciences
"Ecosystem Handbook is pragmatic guide for all stakeholders working together. It can help companies and public parties to make the most of their ecosystem efforts – and it might even help leaders to become better versions of themselves"
– Mikko Kosonen, Chairman of Board, Aalto University

"Ecosystems, platforms and networks call for collaboration in order to enable value creation. There is need for cutting-edge research to answer the "how" questions related to ecosystems. The Ecosystem Handbook is a welcome initiative and I look forward to further insights in this fascinating research area over the next years"
– Satu Teerikangas, Professor, Management & Organization, Turku School of Economics; Honorary Professor, University College London